The equipment is a basic symbol of enterprise scale and modernization level. Intelligent manufacturing as the new generation of production mode, is the only way for manufacturing company to build core competitiveness. In order to adapt to market changing demand, and seize more opportunities, RPWORLD imported the advanced intelligent production equipment to factory in Zhongshan city, making the company to a leap-forward development.
We imported the intelligent robot station from a company dedicated to intelligent robot development. The intelligent robot unit is easy to operate, designed especially for low-volume production, and has good compatibility with our existing equipment. On 18 April 2019, the first unit of intelligent robot station was carried to the factory, which presents the beginning of manufacturing automation era for CNC machining, injection molding and rapid prototyping at RPWORLD.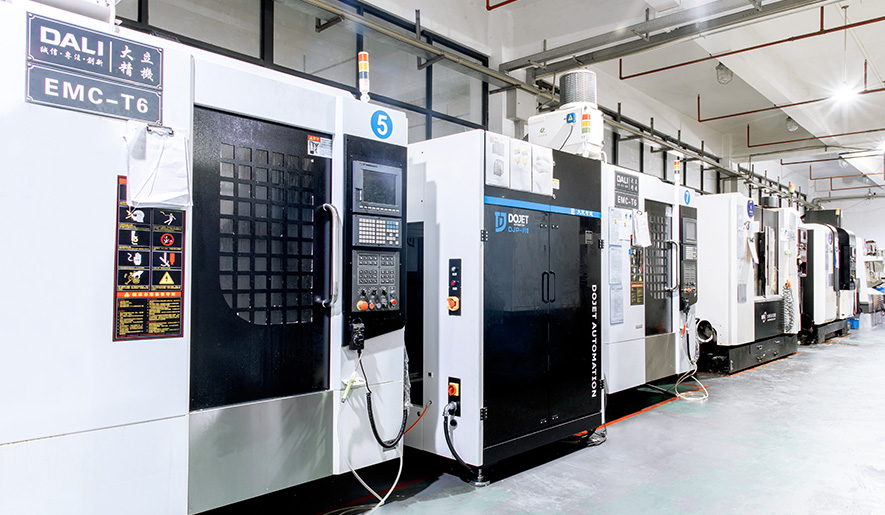 The intelligent robot is designed to help high-mix, low-volume manufacturers simplify their workflow to build higher quality parts with lower total cost of operation.
Currently, the new equipment has been installed and is on the trial operation stage after debugging by the mechanists. The changes and benefits of intelligent robot application are obvious:
1. The working efficiency is improved greatly. Through simplifying intermediate processes, reducing the time of loading and unloading fixtures, operating time will be reduced by at least 50%.
2. The consistency of high-quality products will be ensured. The automation can reduce side effects of the human factors on the product quality, so that the product quality can be assured on a consistent basis.
3. The production capacity increased at least 50%. The intelligent robot unit can work independently with no technicians on duty during night shift so that they are able to work 24h *7 days.
4. Laying the solid foundation for factory standardization and digital management.

Many companies are exploring their new direction to stand out from competitiveness according to the increasingly fierce market competition. RPWORLD as a high-mix, low-volume manufacturing service provider, is one of the earliest companies who take the lead at applying intelligent robots. It will be time-saving in the prototype phase and help accelerate the pace to market for customer products. RPWORLD is passionate about offering better CNC Machining, Injection Molding, Urethane Casting, 3D Printing etc., and we will continue to invest in advanced equipment and core R&D.