On 29 March 2019, The client of a famous 3D dental scanners company from Denmark came to RPWORLD(INNORAPID Limited Brand)Zhongshan factory. The client's company is well-known for its high-precision image collection and true color skills, which requires extremely high-demands on equipment manufacturing services. They visited the factory to inspect the machines and technology of the factory, and look for a long-term cooperation. Leaders of RPWORLD gave client a warm welcome and accompany their visiting. Steve, Vice General Manager and team of Project Department showed guests around the workshop and equipment on site. There are different processing workshops in the factory, and CNC machining workshop was the first place they visited. At the workshop, Amy, manager of Project Department showed them 4-axis, 5-axis CNC machines and automation robot station. The client was satisfied with the machines installed, which meets high requirements on the production quality and accuracy of mechanical parts.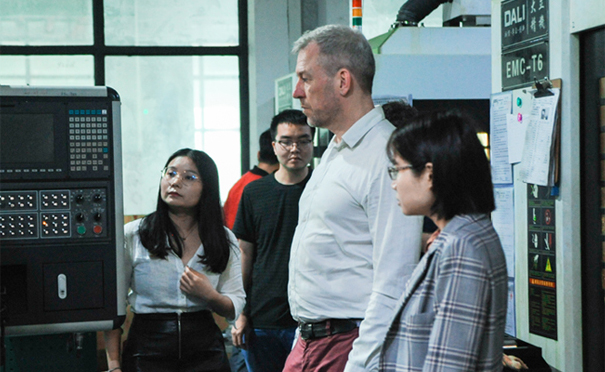 The client is observing how CNC machines work.
Then the group went to After-treatment Department, where surface treatments procedures were introduced, for example, polishing, silk screen, laser engraving etc. Most of machinists have worked here for more than a decade, accumulating rich experience on after-treatment. Clients were very interested in the one-stop service, and Amy explained for them in details.
After learning the various procedures and methods of after-treatment, the clients were taken to Quality Assurance Department, where Amy introduced that there were advanced inspection instruments and measuring method, like Colorimeters, CMM, Quadratic Element Imaging equipment. RPWORLD is one of a few factories in China equipped with the advanced instruments. And we have a sound inspection procedure: first article inspection (FAI) reporting, process inspection and finished product inspection, ensuring the tight tolerances and constantly stable quality on parts. After listening to the introduction of quality assurance, the clients seemed relieved, and said, "so, it seems there is nothing for us to worried about, since you got all the inspection instruments and measuring method."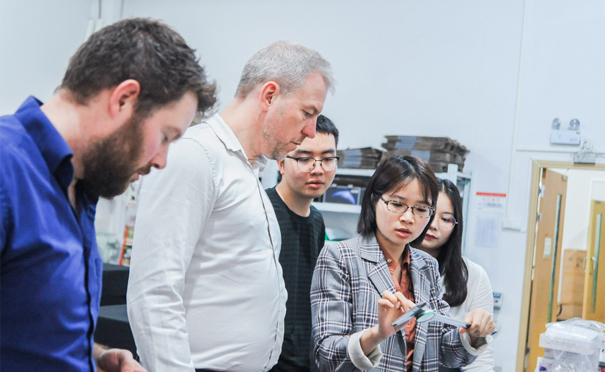 The client is watching Amy's demonstration in QA Department.
Then they came to Injection Molding workshop, where robot arms were installed. We are one of the earliest factories in China using robot arms, which ensures high quality and consistency of each batch as well as over 20% shorter lead time, because the robot works 7*24h. The client said, "I think we don't have to worry about your lead time, since you got machines which don't need a rest."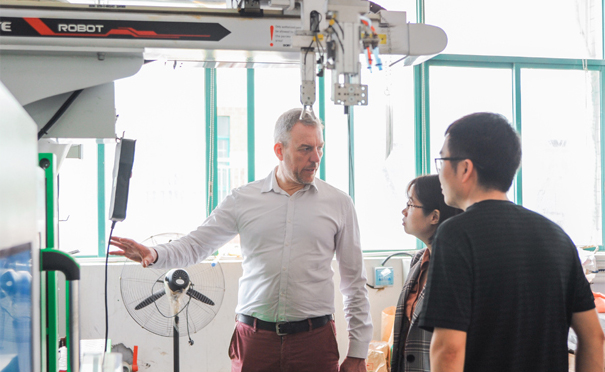 The client shows great interests in robot arms, which can work 7*24h.
Then sample storage room was followed. Abiding by strict regulations, our samples were well stored in proper containers and maintained regularly and some color samples will be renewed regularly every year. Client were amazed by the rigorous and elaborate storage regulations, and even checked several samples with permission of the administrator. In addition to above workshops, clients also visited workshops of Injection Molding, Urethane casting and painting shop one after another.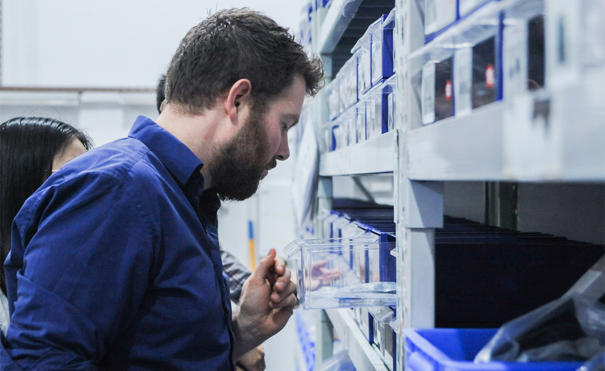 The client is checking the samples in the warehouse.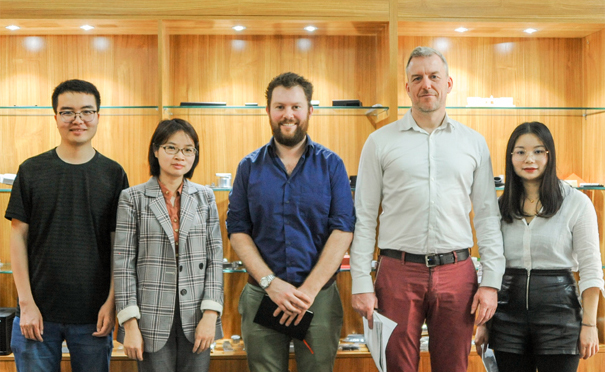 Clients are satisfied with their visit, and look forward to the mutual development.
After the visiting, the client expressed their satisfaction with the advanced technology, manufacturing machines and experienced machinists of RPWORLD, which exactly meets their requirements on manufacturing services and long-term cooperation. The client said, "I think this is a beneficial visit which makes both sides better understand each other, and build a solid foundation for the future friendly cooperation." Then clients and leaders of RPWORLD had a deep discussion about their projects, looking forward to the win-win cooperation and mutual development.